Community Kia Gives Back
VFW Post 912 Hosting Fall Turkey Shoot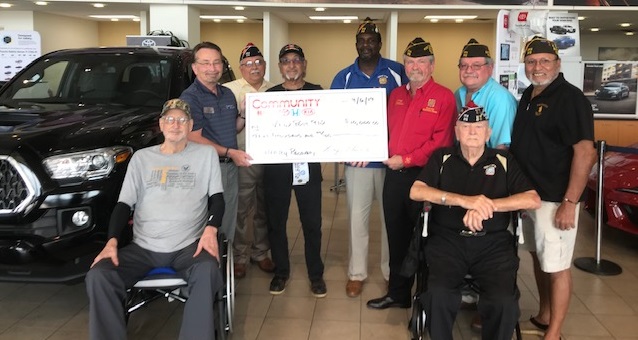 Sponsored by Community Toyota*Honda*Kia, Robert R. Tuck VFW Post 912 in Baytown will host its Fall Turkey Shoot in October. Shoots will start at 10:00am each Saturday and Sunday in October and will continue until shooting light expires. Each round is $5.00 and consists of 13 shooters, and the winner of each round will receive ten pounds of premium meat including brisket, bacon, boudin, smoked turkey, and sausage. Participants may bring their own shotguns, but there are shotguns available for use at the event. Ammunition is provided.
In conjunction with this year's shoot, and to mark the second anniversary of Hurricane Harvey, Community recently donated $10,000 to VFW Post 912 to complete the final project in their recovery from Harvey – the completion of their kitchen. The post sustained over $150,000 in damage and lost over six months of operational income, which drained most of their resources. Over the past two years, Community has assisted the Post in their fundraising efforts pointed at becoming whole again.
"Community Toyota*Honda*Kia is committed to supporting our veterans, and we hope that this donation will close the "Harvey" chapter in it's 90 year existence" says Jim Wadzinski, Community Affairs Director for Community. "VFW Post 912 has always been incredibly responsive to our community, and we are very proud to be responsive to their needs in a time of crisis".
VFW Post 912 is located at 8204 N. Main, Baytown TX 77521.
Community Underwrites Lee College Foundation Gala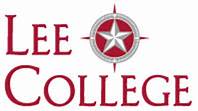 Community Toyota*Honda*Kia is proud to underwrite the 34th annual Lee College Foundation Gala on Friday, Sept. 27 at Sylvan Beach Pavilion in LaPorte.
The Lee College Foundation holds an annual gala each fall where guests in support of our mission have a chance to meet and mingle with like-minded members of the community who have a passion for education. They come and enjoy dinner, drinks, music, and are encouraged to participate in our live and silent auctions where all proceeds go toward student success. The Lee College Foundation has been helping students in our community continue their education and ensure a prosperous future for 50 years.
The Lee College Foundation has, for many years, served as the private fundraising arm of Lee College. Founded in 1968, the Foundation has focused its efforts on direct support for students, primarily scholarships. Its 21-member board manages the Foundation's $10 million + endowment and solicits industry partners and community members who value their community college and want to participate in assisting Lee College students achieve their educational goals.
Gifts you make to Lee College Foundation are tax-deductible to the full extent allowed by current tax laws. The Foundation has 501(c)3 tax-exempt status. Every gift from you is promptly acknowledged with a letter of appreciation that you may use for tax purposes.
A gift may be designated or it may be made unrestricted. Unrestricted gifts may be used where the need is greatest. A gift that is designated for a particular program, department, campaign, project, or scholarship will be applied only to the area specified by the donor.
Donate to the Foundation – change a life today!
Community Sponsors Golf Tourney!
For the third year, Community Toyota*Honda*Kia is proud to sponsor the Third Annual Pregnancy Resource Center Golf Tournament on September 14 at Stonebridge at Newport Country Club in Crosby, TX.
The Pregnancy Resource Center East is a Christian ministry whose mission is to uphold life by demonstrating the love of Christ to women and teens facing crisis pregnancies. Spiritual, physical, and emotional support is provided in addition to post abortion counseling. We encourage our community to recognize the sanctity of all human life and adopt a Godly view of sexuality through abstinence education.
The Pregnancy Resource Center East is a non-profit organization under Section 501(c)(3) of the Internal Revenue Code, staffed by part-time paid staff and by volunteers. We rely completely on donations, both financial and material, for support. All gifts are tax deductible.
​They are affiliated with CareNet, a nation-wide organization dedicated to establishing pregnancy resource centers throughout the country. CareNet is the most ambitious effort to create the most accessible and effective abortion alternative ministry ever known in North America. CareNet serves over 450 pregnancy centers.
/community-involvement-near-houston/